Diagnostic Laboratory Testing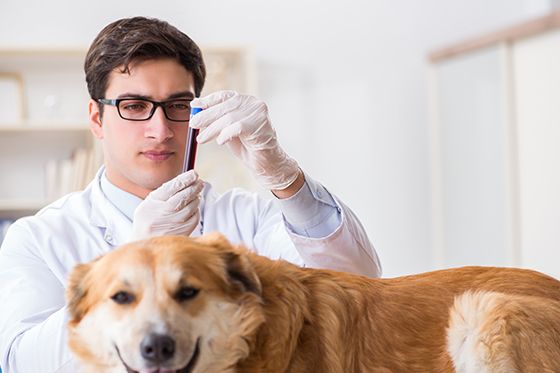 At Jackson Animal Hospital we have in-house Hematology and Chemistry analyzers so that blood work can be done at any time, including during an emergency. We can also run viral screens (FIV and FELV), test for heartworm disease and parvovirus, and screen dogs and cats for common parasitic infections.
We also have the ability to send blood work out overnight to Idexx Laboratories, a National Veterinary Diagnostic Laboratory, for more comprehensive testing.
If your pet has a mass, we can perform in-house cytology from a fine needle aspirate to help diagnose tumors found on many of our older pets. If a diagnosis cannot be achieved via an aspirate, we work closely with Colorado State University and can send histopathology samples (biopsies) and cytology slides to their diagnostic department. We can also consult directly with CSU's oncology department when recommendations for further treatment options are needed.