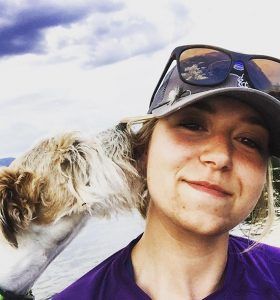 Originally from the Bitterroot Valley in Montana, LeAnne moved to Jackson in 2012 after earning a degree in English Literature from Montana State University. Over the next four years, LeAnne worked in several different industries until she decided to make caring for animals her career.
In 2018, LeAnne graduated with honors from the Pima Medical Institute's Veterinary Technician program. Since then, she has been working as a CVT (Certified Veterinary Technician) in both Idaho and Wyoming, and also holds the position of Secretary for the Wyoming Veterinary Technician Association.
LeAnne's passions in veterinary medicine include lab work, pharmacology, anesthesia and, of course, caring for her patients.